The Roles and Responsibilities of Community Councils
Community Councils are voluntary organisations and are one of the principle mechanisms of public participation in Scottish Local Government.
They exist to act as a voice for the local community and to co-ordinate and express these views to the Local Authority and other public bodies.
Community Councils have a key role in consultations on planning and liquor license applications.
In addition to these key roles, most Community Councils also carry out a range of activities that are in the interests of their local community.
Community Councils meet a minimum of 6 times annually. You are free to attend your Community Council's regular public meetings. There will be an opportunity within the meeting for you to ask questions and make comments.
An agenda detailing what will be discussed will be made available 7 days before each Community Council meeting. Minutes will be taken and these will be publicly available once approved.
Anyone can become a member of their Community Council provided they are:
Over 16 years old
Live within the specified boundary
Are on the electoral register for that area
The town of Nairn currently has two Community Councils: Nairn River Community Council and Nairn West & Suburban Community Council (NWSCC). Each community council represents areas of Nairn that fall with in defined boundaries. If you live in the areas defined by the map below you can become a member of Nairn West & Suburban Community Council, attend meetings, raise issues and express your views.
Boundary Map for Nairn West & Suburban Community Council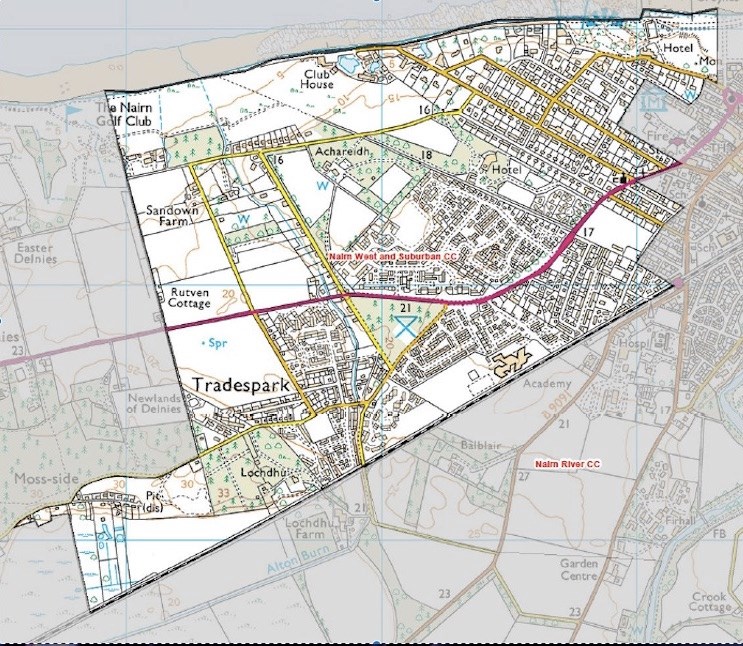 The original of the map can be viewed on the Highland Council website: https://www.highland.gov.uk/downloads/file/15174/nairn_west_and_suburban_cc