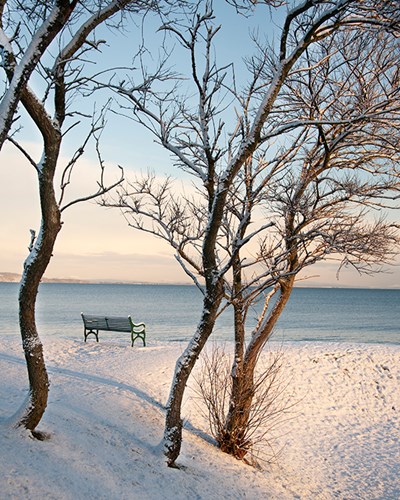 Community Resilience Update 21 May 2021
Added at 14:05 on 31 May 2021
Community Resilience
Key stakeholders Update document.
Covid Reslience and Response document
Community Resilience Group Weekly Briefing - 18
21 May 2021
Green Health Events – opportunity to tender
Highland based Community Groups, Charities and Third Sector organisations are invited to tender to run a Green Health Event/ Activity project up to £5000 in the summer of 2021.
The activity shall:
Raise awareness and understanding of the health and well-being benefits that connecting with nature and being outside bring.
Provide an opportunity for those experiencing health inequalities (individuals and groups) to take part in a nature-based outdoor activity in order to experience the physical, emotional and social benefits that connecting with nature and/or taking outdoor exercise brings.
Groups eligible to apply should:
Be a charity, community association or not-for-profit organisation.
Be formally constituted, with a bank account and suitable insurance to undertake the planned activity.
Be wholly responsible for the successful delivery of the event.
Deadline for Tenders is 7th June 2021

Projects must be completed no later than 10th September 2021
For further details and the application please go to: www.thinkhealththinknature.scot/tender/
Trading Standards warn of National Insurance number phone scam
Highland Council Trading Standards are raising awareness of a current phone scam that is becoming more prevalent.
This scam is in the form of an automated phone call where the caller explains that there are issues with the recipient's National Insurance number. The voice of the caller is quite intimidating, using phrases such as "final warning". The caller states that if the recipient ignores their demands it could lead to serious legal consequences.
The recipient is advised to press "1" to fix the problems with their National Insurance number.
If "1" is pressed the recipient is then pressured into providing personal details in hope of receiving a new National Insurance number and to avoid legal proceedings. If the caller gathers the recipient's personal information this can be used for illegal activities such as to clone an identity, and to attempt to cause financial harm.
Please be aware that it is not possible to change your National Insurance number and do not share your National Insurance number with anyone who does not need it.
The Highland Council Trading Standards offers this advice if you receive a scam call:
Highland Council Trading Standards have a dedicated COVID-19 Scams webpage for both consumers and businesses, it contains local and national information, please check this regularly as scams change all the time.
If you think you are the victim of a scam please report it to Police Scotland on 101 or Trading Standards on 01463 644570.
Please raise awareness of this scam across your networks.
Consultation on active travel launched for Inner Moray Firth Area
The Highland Council is seeking people's view on how easy they think it is to walk, wheel and cycle in their area.
The Council is working to deliver a low carbon transport network to tackle the Climate and Ecological Emergency. For the more populated parts of the Inner Moray Firth area this means making it easier, safer and more convenient for people to walk, wheel and cycle (active travel). The first stage in this work is understanding what people think about moving around their area.
The updated Inner Moray Firth Local Development Plan will set the framework for supporting people to make healthier, low carbon travel choices. For some, this will mean supporting a transition to low carbon car travel, whilst for others active travel and public transport will provide the best options.
The Council is seeking feedback now to build an evidence base for this ambitious new strategy.
The consultation can be accessed via this link and is open until 12 July 2021.
Promoting Careers in the Scottish Fire and Rescue Service
The Scottish Fire and Rescue Service is reaching out to underrepresented groups to encourage them to consider a career in the Service.
SFRS are hosting a series of dedicated online information sessions about operational and non-operational roles.
The aim of the sessions is to answer questions about the range of careers available in the service and how people can apply for these roles.
Upcoming information sessions:
| | |
| --- | --- |
| Date | Targeted group |
| Thursday 3 June 2021, 6pm – 8pm | Women |
| Saturday 2 August 2021 | Women |
| Thursday 12 August 2021 | LGBT+ |
| Thursday 26 August 2021 | Ethnic minorities |
| Thursday 9 September 2021 | Women |
| Saturday 25 September 2021 | LGBT+ |
| Thursday 7 October 2021 | Ethnic minorities |
| Saturday 29 January 2022 | Ethnic minorities |
| Thursday 10 February 2022 | LGBT+ |
| Saturday 5 March 2022 | Women |
For more details please visit the SFRS website: http://ow.ly/au2T50EKROq
Follow the Scottish Fire and Rescue Service on Eventbrite to be notified when tickets become available: https://www.eventbrite.co.uk/o/scottish-fire-and-rescue-service-29812816039
Vaccination Update
The latest update from NHS on the vaccine can be accessed at the following link: www.nhsinform.scot/covid19vaccine
Food Support for Groups
We know that a number of you continue to provide support to the most vulnerable in your communities and that most of you already have well defined routes for accessing food to provide this support or are supporting individuals to access their shopping or community fridges/food tables.
If you are struggling to access food to continue support to vulnerable people locally, please do contact us through the policy mailbox and we can look at ways that we can support your group going forward.
Contact: policy6@highland.gov.uk
Resilience Network Contacts
Should any group not already be involved with these networks, the contact details for each is below.
Caithness –If any groups aren't involved and wish to be please contact Alan Tait at Caithness Voluntary Groups allan@cvg.org.uk
Helpful Links
Welfare Support Team - www.highland.gov.uk/directory_record/102970/benefit_advice
Self Isolation Support Grant - www.highland.gov.uk/info/20016/coronavirus/940/self-isolation_support_grant
Energy Advice - energyadvisors@hi.homeenergyscotland.org
AbiltyNet - IT advice or support AbilityNet. Helpline 0800 048 7642.???
Covid Resilience Grant Support - www.highland.gov.uk/directory_record/1422811/supporting_community_resilience/category/155/grants_for_community_groups
HTSI Community Group Helpline - Telephone Number 01349 808022