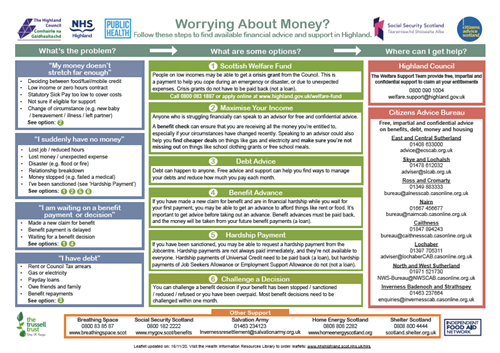 Worrying About Money?
Added at 22:33 on 10 February 2021
Are you worrying about money? Is your money just not stetching far enough? Have you built up debt that is giving you sleepless nights? Are you waiting on a benefit payment or decision? The Worrying About Money leaflet, available for saving or printing by clicking here, has been developed as an easy guide to services that can help you to maximise your income and put cash in your pocket.